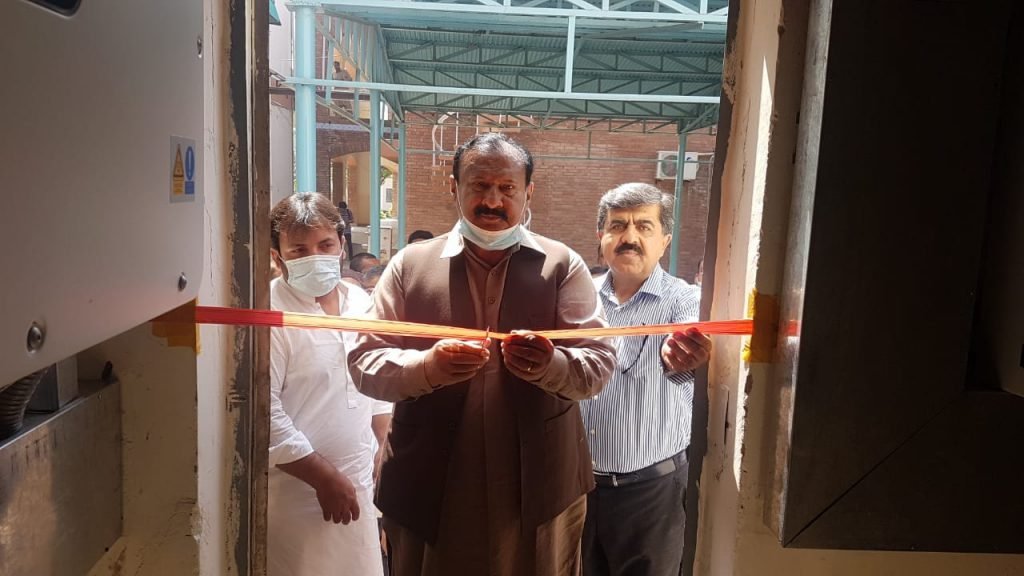 Event Description
NFC IET Multan achieved another milestone. Under the dynamic leadership of Vice Chancellor Dr. Akhter Ali Kalrou, this Institute growing day by day. Due to economic situation in country and hiking of prices of Utilities, it is very difficult to survive. Keeping in mind the increasing rate of electricity, NFC IET with Collaboration of Punjab Energy Efficiency & conversion Agency (PEECA), launched a 500Kw Grid tied Solarazation Project with net metering, on ESCO Model. This Project will not only provide cheap energy but also increase sustainability and environment safety.
Vice Chancellor NFC IET, Multan, Dr. Akhtar Ali Kalrou in the presence of heads of departments, Registrar, Controller and Mr. Naeem ul Hassan, (Director Solar, GRC) start up this solar plant of Capacity 500 KW. Vice Chancellor appreciated the efforts of GRC, Dr. Muhammad Kamran Liaqat Bhatti (Project director) and Sufi Manzoor (Electrical supervisor) for completing project in very short period of time.
Built Process
This project was awarded by tendering process to Ghulam Rasool and Company (pvt) Ltd, In which NFC IET is not investing but GRC investing and will charge on average Rs. 9.60 for a Unit for 20 years, hence NFC IET will get clean energy at very low rate without any investment. This project was started at 24th January 2022 and Installation and testing completed in less then 2 months. Ground Breaking of this project was done by Federal Minister of Foreign Affairs Makhdoom Shah Mehmood Qureshi and Minister of Punjab for Energy Dr. Akhtar Malik. They appreciated the efforts of Institute, commissioning, installation and testing process is completed and from 15th March 2022 its supply to NFC IET started. NFC IET will pay for only electricity it utilized.
EVENT SPEAKERS
Gallery